IPOC Secretariat
GAPKI Office
Sudirman Park Rukan Blok B No.18
Jln. K.H. Mas Mansyur Kav.35
Jakarta Pusat 10220
Tel. +6221-57943852
Fax. +6221-57943872
Email : This email address is being protected from spambots. You need JavaScript enabled to view it.
Website : www.gapkiconference.org
Welcome Messages
Chairman of IPOA (Indonesian Palm Oil Association)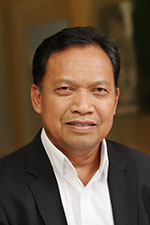 Dear Colleagues,
On behalf of the Indonesian Palm Oil Association, I am honored and delighted to invite our esteemed colleagues in palm oil and related industry to our prestigious annual event IPOC 2019. The conference will be held on 30 October – 1 November 2019 at Bali International Convention Center, Nusa Dua, Bali.
Series of prominent speakers in palm oil industry will presents their insight on this business. I believe this conference will provide the most update and accurate information on the industry and its developments. This conference also provides opportunity for participants to build up and expand their business network.
The main theme of this year conference is "Palm Oil Industry: Managing Market, Enhancing Competitiveness" The conference will address the latest development of Indonesian palm oil industry in relation to market behaviors in order to enhance the competitiveness of palm oil in global market, supply and demand, short term and long term price forecasting, as well as the market trends for the following year.
It is a great pleasure for me to greet our regular sponsor partners with whom we had a good relationship with for years and I hope that our cooperation with new sponsor partners will be as fruitful. I also would like to convey my most sincere gratitude to our Main Sponsor who support our organisation.
We encourage you to attend the conference to gain more information and expand your networking. Over dinner, lunch, and coffee breaks you can catch up with those pals only seen once a year. I am confident that this event will contribute added values in developing and shaping the palm oil industry in the future - with great benefits to your business in particular.
Your support and participation will make the conference successful. We look forward to seeing you at the conference.
Joko Supriyono
Chairman 
Chairperson of Organizing Committee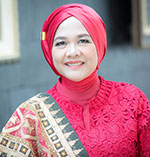 Dear Colleagues,
It is a pleasure and my privilege to welcome you to the IPOC 2019 at Bali International Convention Center, Nusa Dua Bali on 30 October – 1 November 2019. We enjoyed a very successful conference last year. More than 1,500 participants and visitors from all over 23 countries recorded attending this conference. Bali is always a magnet to many people, we believe this year conference will attract more participants. Therefore, we commit to upgrade our standard to organize a better, more attractive and fruitful conference, which will provide added values to all stakeholders in the industry.
The theme of this year conference is "Palm Oil Industry: Managing Market, Enhancing Competitiveness" This conference will present speakers from around the world, representing different view points from government, industry, and academia.
The keynote speech itself will be delivered by the Coordinating Minister for Economic Affairs of the Republic of Indonesia and other top level government officials will also address the latest issues of palm oil industry.
In addition to the conference programme, we will also arrange a complimentary social and business gathering in the form of golf tournament. Delegates will also be able to enjoy the culture and sights of "Bali" with many interesting local excursions to suit your interests. Once again, on behalf of the organizing committee, I would like to sincerely extend my invitation for you to participate in the conference.
Mona Surya
Chairperson