Moderators Profile
Dr. M. Fadhil Hasan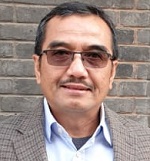 Dr. M. Fadhil Hasan, GAPKI
Dr. Fadhil Hasan is the Head of Foreign Affairs Compartment of Indonesian Palm Oil Association / GAPKI.

Previously he was the Executive Director of GAPKI from 2009 to 2017. Currently, Dr. Fadhil Hasan is the Director of Corporate Affairs of PT Asian Agri.

Dr. Fadhil Hasan held various positions previously among other as Director of the Institute for Development of Economics and Finance (INDEF) and Director of Standardization and Smallholder Development of Council of Palm Oil Producing Countries (CPOPC) and Member of National Committee for Economy and Industry (KEIN).

Dr. Fadhil Hasan graduated from Bogor Agricultural University, and earned Master of Science from Iowa State University, USA and Ph.D from University of Kentucky, USA majoring in Agricultural Economics.
Augyawati Joe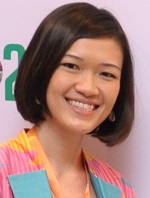 Augyawati Joe, GAPKI
Augyawati Joe started her career in the Sillicon Valley as a Computer Programmer, before coming back to Asia and work in Citibank as a Management Associate for 2 years.

She then entered into oil palm in 2005, working for Kuok Oils and Grains and Wilmar as a trader, before finally joining Kencana Agri Limited and now holding the position of Commercial Director responsible for Corporate Planning, Business Development, and Trading.

She is also active as key personnel in Database and Market Analysis Sub Division of GAPKI, where she passionately participates in bringing Indonesia Palm Oil to be the sustainable pride of the Nation.
Dendi Ramdani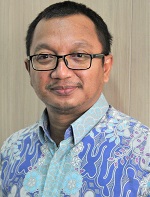 Dendi Ramdani, Bank Mandiri
Dendi Ramdani is Head of Industry and Regional Research at Bank Mandiri since August 2015. Prior to joining Bank Mandiri, he was lecturer at Faculty of Economics and Business, University of Indonesia (FEUI) and Antwerp Business School, University of Antwerp, Belgium. He was also a researcher at LPEM (Lembaga Penyelidikan Ekonomi Masyarakat), FEUI. He served as a member of the Oil and Gas Reform Task Force (Tim Reformasi Minyak dan Gas), Ministry of Energy and Mineral Resources from November 2014-May 2015.

He hold a PhD in Applied Economics from University of Antwerp, Belgium in 2013, Master Degree in Economics and Econometrics from University of Groningen, the Netherlands in 2007, Master in Economics and Bachelor Degree in Economics and Development Studies from University of Indonesia in 2003 and 1999, respectively.