Moderators Profile
Dr. M. Fadhil Hasan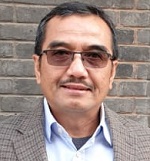 Dr. M. Fadhil Hasan, GAPKI
Dr. Fadhil Hasan is the Head of Foreign Affairs Compartment of Indonesian Palm Oil Association / GAPKI.

Previously he was the Executive Director of GAPKI from 2009 to 2017. Currently, Dr. Fadhil Hasan is the Director of Corporate Affairs of PT Asian Agri.

Dr. Fadhil Hasan held various positions previously among other as Director of the Institute for Development of Economics and Finance (INDEF) and Director of Standardization and Smallholder Development of Council of Palm Oil Producing Countries (CPOPC) and Member of National Committee for Economy and Industry (KEIN).

Dr. Fadhil Hasan graduated from Bogor Agricultural University, and earned Master of Science from Iowa State University, USA and Ph.D from University of Kentucky, USA majoring in Agricultural Economics.
Edi Suhardi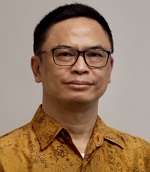 Edi Suhardi, Goodhope Asia Holdings
Edi Suhardi has more than 32 years of professional experience, including more than 26 years in senior management positions in the areas of sustainable palm oil, stakeholder engagement, corporate communications, corporate social responsibility (CSR) and sustainable natural resource management.

His current position as Sustainability Analyst at Goodhope Asia Holdings. Prior professional positions include Director of External Relations at PT. INCO, a nickel mining company, and working for the UNDP, as Program Advisor/Manager of Partnership for Governance Reform. Other strategic positions include working with a number of international NGOs, such as WWF, KEHATI and Plan International.

ASSOCIATIONS
Member of Central Committee of the Indonesian Palm Oil Association (GAPKI): Stakeholders Relations Compartment (Apr 2018 – March 2023)
Roundtable on Sustainable Palm Oil (RSPO); Vice President II – Executive/Governing Board representing Indonesian Growers Caucus (IGC) (Nov 2011 – Nov 2017)
Forum Orangutan Indonesia (FORINA); Board of Representatives (Jul 2009 – Apr 2017); Representing private sector in the Forum for Indonesia Orangutan conservation.

PRESS PUBLICATIONS
Contributor to prominent media, such as Jakarta Post, Investor Daily, Sawit Indonesia, Info Sawit, etc. Author of more than 35 Opinion Pieces for the Jakarta Post.
Dendi Ramdani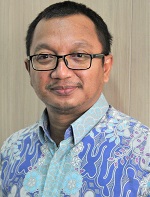 Dendi Ramdani, Bank Mandiri
Dendi Ramdani is Head of Industry and Regional Research at Bank Mandiri since August 2015. Prior to joining Bank Mandiri, he was lecturer at Faculty of Economics and Business, University of Indonesia (FEUI) and Antwerp Business School, University of Antwerp, Belgium. He was also a researcher at LPEM (Lembaga Penyelidikan Ekonomi Masyarakat), FEUI. He served as a member of the Oil and Gas Reform Task Force (Tim Reformasi Minyak dan Gas), Ministry of Energy and Mineral Resources from November 2014-May 2015.

He hold a PhD in Applied Economics from University of Antwerp, Belgium in 2013, Master Degree in Economics and Econometrics from University of Groningen, the Netherlands in 2007, Master in Economics and Bachelor Degree in Economics and Development Studies from University of Indonesia in 2003 and 1999, respectively.
James Poole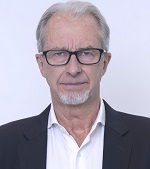 James Poole, Bloomberg
James Poole has been with Bloomberg for more than 15 years, covering a range of commodities, most recently agricultural raw materials, including grains and cooking oils. He was with Reuters for more than 20 years before that, covering global financial markets and politics as well as commodities, in London, Frankfurt, Paris, Rio de Janeiro and Singapore.