Moderators Profile
Dr. M. Fadhil Hasan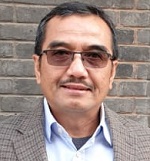 Dr. M. Fadhil Hasan, GAPKI
Dr. Fadhil Hasan is the Head of Foreign Affairs Compartment of Indonesian Palm Oil Association / GAPKI.

Previously he was the Executive Director of GAPKI from 2009 to 2017. Currently, Dr. Fadhil Hasan is the Director of Corporate Affairs of PT Asian Agri.

Dr. Fadhil Hasan held various positions previously among other as Director of the Institute for Development of Economics and Finance (INDEF) and Director of Standardization and Smallholder Development of Council of Palm Oil Producing Countries (CPOPC) and Member of National Committee for Economy and Industry (KEIN).

Dr. Fadhil Hasan graduated from Bogor Agricultural University, and earned Master of Science from Iowa State University, USA and Ph.D from University of Kentucky, USA majoring in Agricultural Economics.
Lolita Bangun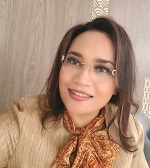 Lolita Bangun, CEC., GAPKI
Her adaptability is the strong point in doing her roles in many areas. Lolita is an active member in the Compartment of Relationships with Indonesian Embassy in Indonesian Palm Oil Association (IPOA). She graduated from Bogor Agricultural University (IPB University) majoring in Agribusiness Management. She is a Commissioner in Oil Palm Plantation companies. She is also a General Manager in a foreign owned company providing Gas Transport Modules (GTMs) for the Compressed Natural Gas (CNG) and other Specialty Gases.

Lolita likes communication and people development. Thus this makes her becoming a Certified Executive Coach (CEC) to help executives for their self-development. As an International Licensed Trainer (ELT), she has contributed in various companies such as Dahana Persero, Sadikun Group, Persada Group, National Food and Drug Agency (BPOM), Tempo Newspaper Community and Ministry of Public Works. The topics include Communication, Problem Solving and Coaching for Millennial Generation.

In terms of Workforce and Labor, she is registered at BNSP (National Profession Certification Agency) for Industrial Relations for Employment Agreement, Company Regulations and Collective Labor Agreement cluster. With her experience, with some colleagues, she wrote books of Inspiring World of the Trainers and The Secret to Millennial Engagement.
Agam Fatchurrochman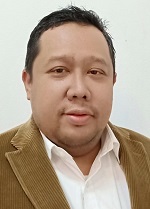 Agam Fatchurrochman, Deputy Secretary General, Indonesia Palm Oil Association (Gapki). Deputy Head of Corporate Sustainability & CSR, PT Bumitama Gunajaya Agro.
Mr. Agam Fatchurrochman joined IPOA – Gapki as Head of Sustainability Compartment in 2015, and later appointed as Deputy Secretary General in 2018.

Since 2017 serves as Deputy Head of Corporate Sustainability and CSR, oversees the management of Sustainability, CSR, Conservation & Fire Prevention programs.

He started his career with an NGO, a development organization (UNDP), audit and consulting firms, and a government institution (Indonesia Estate Crop Funds for Palm Oil). In the field of Sustainability, active as member of the Indonesia National Interpretation Working Group on RSPO P & C 2018.

Mr. Agam Fatchurrochman attended Gadjah Mada University (Accounting) and Nottingham University (Corporate Strategy and Governance).
Augyawati Joe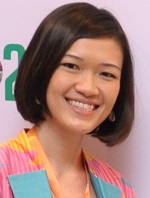 Augyawati Joe, GAPKI
Augyawati Joe started her career in the Sillicon Valley as a Computer Programmer, before coming back to Asia and work in Citibank as a Management Associate for 2 years.

She then entered into oil palm in 2005, working for Kuok Oils and Grains and Wilmar as a trader, before finally joining Kencana Agri Limited and now holding the position of Commercial Director responsible for Corporate Planning, Business Development, and Trading.

She is also active as key personnel in Database and Market Analysis Sub Division of GAPKI, where she passionately participates in bringing Indonesia Palm Oil to be the sustainable pride of the Nation.