Moderators Profile
Dr. M. Fadhil Hasan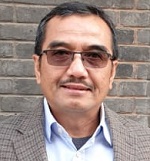 Dr. M. Fadhil Hasan, GAPKI
Dr. Fadhil Hasan is the Head of Foreign Affairs Compartment of Indonesian Palm Oil Association / GAPKI.

Previously he was the Executive Director of GAPKI from 2009 to 2017. Currently, Dr. Fadhil Hasan is the Director of Corporate Affairs of PT Asian Agri.

Dr. Fadhil Hasan held various positions previously among other as Director of the Institute for Development of Economics and Finance (INDEF) and Director of Standardization and Smallholder Development of Council of Palm Oil Producing Countries (CPOPC) and Member of National Committee for Economy and Industry (KEIN) and Chairman of Supervisory Board of Central Bank.

Dr. Fadhil Hasan graduated from Bogor Agricultural University, and earned Master of Science from Iowa State University, USA and Ph.D from University of Kentucky, USA majoring in Agricultural Economics.
Togar Sitanggang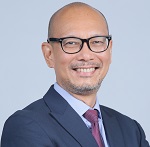 Togar Sitanggang, Indonesian Palm Oil Association/GAPKI
Mr Togar Sitanggang is the Vice Chairman of Indonesian Palm Oil Association / GAPKI Since April 2018, Previously he served as Secretary General from April 2015 to April 2018.

Currently, Mr Sitanggang works for PT Musim Mas as General Manager base in Jakarta. He has been in palm oil industries for almost 30 years with national and multinational companies including PT SMART Tbk, Cargill, Bunge, ED & F Man, Darmex in many positions ranging from research, logistics, trading and now corporate affairs.

Mr Sitanggang is also active in palm oil related associations in Indonesia such as APROBI (Association of Biofuels Producers Indonesia), APOLIN (Association of Oleochemicals Manufacturer) and DMSI (Dewan Minyak Sawit Indonesia – Indonesia Palm Oil Board).

Mr. Togar Sitanggang, was born in North Sumatera in 1966, graduated from University of Southern California, Los Angeles, USA, in Computer Science degree and obtained his Master Degree from North Sumatra University in Medan.
Augyawati Joe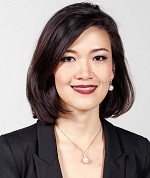 Augyawati Joe, GAPKI
Augyawati Joe started her career in the Sillicon Valley as a Computer Programmer, before coming back to Asia and work in Citibank as a Management Associate for 2 years.

She then entered into oil palm in 2005, working for Kuok Oils and Grains and Wilmar as a trader, before finally joining Kencana Agri Limited and now holding the position of Commercial Director responsible for Corporate Planning, Business Development, and Trading.

She is also active as key personnel in Database and Market Analysis Sub Division of GAPKI, where she passionately participates in bringing Indonesia Palm Oil to be the sustainable pride of the Nation.