Speakers Profile
Thomas Mielke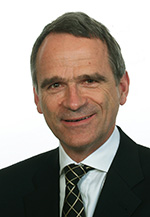 Thomas Mielke, ISTA Mielke GmbH (OIL WORLD)
Thomas Mielke is Executive Director of ISTA Mielke GmbH in Hamburg (Germany), OIL WORLD, a leading research organization that provides global supply, demand and price analyses, statistics and forecasts for all the major oilseeds, vegetable oils & animal fats and oilmeals as well as for biodiesel and other products with clients in 100 countries.
 
Two times a week a market report is also released in Mandarin. Thomas Mielke joined the OIL WORLD team in the mid-1970s, after studying economics. He is a member of the Programme Advisory Committee of the Malaysian Palm Oil Board. In 2014 Thomas Mielke received a Lifetime Excellent Award of the Malaysian industry in recognition of his contributions and commitments.

OIL WORLD was founded in 1958 and it is recognized worldwide for its independent, authoritative and unbiased information. The WEEKLY and daily FLASH reports can be obtained from the Internet at www.oilworld.de.
Dorab E Mistry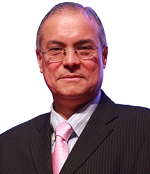 Dorab E Mistry, Godrej International Limited
Dorab Mistry was born in India in 1953 and graduated from Bombay University in Commerce in 1973. He qualified as a chartered accountant in 1976, having won the President's Gold Medal.
He started his career at GODREJ, one of India's leading industrial groups, in 1976. Since 1977 Dorab was based in London handling the vegetable oil buying and trading portfolio for GODREJ. The company's wide ranging interests in vegetable oil processing, animal feeds, oleo chemicals, alcohols, soaps, toiletries, foods and plantations gave him a unique perspective of the world vegetable oil scenario.

Since 1996, Dorab has been a regular speaker on vegetable oil Price Outlook and is regarded as a leading analyst of price behaviour. He also writes and speaks regularly on the Indian economic scene. Dorab has served as India''s representative on the managing committee of the International Association of Seed Crushers and was its Vice President from 2006 to 2008.

In June 2013, Dorab Mistry was appointed an Officer of the Most Excellent Order of the British Empire in Her Majesty Queen Elisabeth II Diamond Jubilee Birthday Honours List.

From April 2015, Dorab has re-located to Singapore.
Abdul Rasheed Janmohammed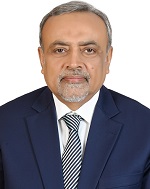 Abdul Rasheed Janmohammed, Westbury Group
Mr. Abdul Rasheed Janmohammed is Master of Law and Commerce Graduate. He is presently Chief Executive of Westbury Group, Mapak Edible Oils (Pvt.) Limited (Edible Oil Refinery+Solvent Plant), FWQ Enterprises (Pvt) Limited (Edible Oil Jetty + Edible Oil Storage Terminal), Mapak Qasim Bulkers (Pvt.) Limited (Edible Oil Terminal) (Joint Venture Projects between Pakistan & Malaysia-Port Qasim). He is also the Director of Dalda Foods (Pvt) Limited, Bulk Management (Pakistan) Pvt. Limited, Westbury (Private) Limited, Trading Enterprises (Pvt.) Limited, Shakoo (Private) Limited F&B Bulk Storage (Pvt.) Limited and Rotary Club, Karachi.

Mr. Rasheed Janmohammed is President of Bin Qasim Association of Trade & Industry (BQATI). He is also Member of Managing Committee of Kharadar General Hospital and Member Executive Committee of Federation of Pakistan Chambers of Commerce & Industry (FPCCI). He is also Chief Executive of Pakistan Edible Oil Conference (PEOC) which organized five consecutive Global Edible Oil Conferences in Pakistan and Member of Rotary Club of Karachi.

Previously, He was Chairman of Pakistan Edible Oil Refiners Association (PEORA), Executive Committee Member of FPCCI, Committee Member of Rice Exporters Association of Pakistan (REAP), Executive Committee Member of All Pakistan Solvent Extractors Association APSEA and Member. In 2022, He was also Prime Minister's Task Force for the supply of Palm Oil from Indonesia.

Mr. Rasheed Janmohammed has been a regular speaker in International Edible Oil Conferences, including, Malaysia, Indonesia, India and UAE.
Nagaraj Meda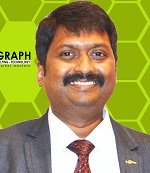 Nagaraj Meda, TransGraph Consulting
Nagaraj Meda is the Founder, Chairman and Managing Director of TransGraph Consulting. TransGraph Consulting is focused niche player in currencies and commodities and deliverables encompass research, price forecasting, risk management, value chain analysis, risk management software.
He is a Post–graduate in economics with specialization in International trade/finance from University of Hyderabad and has additional qualifications in the fields of technical analysis and portfolio management.
He also has hands on experience in the commodity futures markets as a portfolio manager in a commodity hedge fund initially and as a consultant presently.
Well recognized as an authority in the field of forecasting using technical analysis and has carved a new concept, "Mapping the market thought" to forecast the prices which is a combination of fundamental, technical and statistical analysis.
One of the pioneers in implementing risk management process, hedge models in physical commodities trading, sourcing and selling of commodities industries by introducing the concept of Value at Risk (VaR) through proprietary software TransRisk (www.transrisk.net). Worked in developing the hedge models to 60+ corporates spread across FMCG, manufacturing, trading / processing, automobile sectors.
Credited for the idea of bringing 'good things' of trading into 'sourcing' through innovative hedging models that suits manufacturing companies.
Presented 100+ papers at various international level conferences related to price forecasting, procurement and risk management.
Rizal Affandi Lukman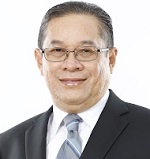 Dr. Rizal Affandi Lukman, CPOPC
Dr. Rizal Affandi Lukman is currently serves as the Secretary General of Council of Palm Oil Producing Countries (CPOPC), also serves as Senior Advisor to the Coordinating Minister for Economics Affairs of the Republic of Indonesia, with a main role in strengthening foreign economic partnerships.

Previously served as Deputy Minister for International Economic Cooperation at the Coordinating Ministry for Economic Affairs, the Republic of Indonesia with main role to oversees the coordination and harmonization of government policies related to international economic cooperation in multilateral, regional and bilateral forum. During his tenure as Deputy Minister, he was also appointed by the President of the Republic of Indonesia as Indonesia Sherpa at the G20 forum during 2016 -2021. During the Indonesian Presidency at the G20 in 2022, he was appointed as Indonesia B20 Sherpa. Under President Susilo Bambang Yudhoyono (SBY) administrative, he worked at the Presidential Palace Office, served as Assistant to the 6th President of the Republic of Indonesia Private Secretary.

He was also served as Indonesia's Senior Official in numerous bilateral cooperation frameworks such as with Japan, China, South Korea, Russia and Singapore as well as regional and sub-regional cooperation such as APEC, ASEAN, IMT-GT and BIMP-EAGA cooperation and has experience as a commissioner in various state-owned enterprises (PT. Krakatau Wajatama, PT. Pertamina Hulu Energy, and Perum Peruri).

He also has written various articles for academic journals, mostly in the topic of Economic Affairs, Poverty and Inequality, Monetary, Finance, and Management. He is also an active speaker in various domestic and international workshops and seminars.
U.R. Unnithan
U.R. Unnithan, Dibiz Pte, Ltd.
Mr. Unnithan is a Co-Founder DIBIZ (a cloud based Block Chain powered Collaborative Supply Chain Platform in Feb 2019 headquartered in Singapore with Software Development team based in Bangalore, India and Marketing operations in Malaysia (DIBIZ Malaysia Sdn Bhd). He is also currently the President of the Malaysian Biodiesel Association (MBA).

He is the Founder and CEO of SUMWIN Group, with its holding company in Singapore and operations in Malaysia and India; involved in creating novel products using proprietary technologies based on R&D commercialization which will have a huge impact on value addition in the palm oil industry.

Mr. Unnithan holds a master's degree in chemical engineering and recognized as a distinguished alumnus of India's premier Chemical Technology Institute. He also received a Gold Medal for his MBA Programme at the National University of Singapore (1997-1999) and was a graduate of the Advanced Management Programme from Harvard Business School. With his chemical engineering background and also the achievements over the years, he is also made a fellow of the Institution of Chemical Engineers (FiChemE) and also the Malaysian Institute of Management (FMIM). He also holds 5 patents in the oils and fats field.

With over 38 years of experience in FMCG, oils & fats, oleochemicals, nutraceuticals, and biofuel industries, His contribution to the palm oil industry became more prominent when he was heading Carotino Sdn Bhd; a palm oil downstream business for 22 years. He has also contributed his time as a member of the Programme Advisory Committee under MPOB (from 2010 – 2016).
Aika Yuri Winata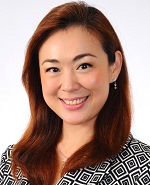 Aika Yuri Winata, Apical Group
Aika Yuri Winata is currently the General Manager of the Green Energy Business Unit in Apical Group, a leading vegetable oil processor with an expanding global footprint.

With the world is racing towards carbon reductions, Aika spent the past 7 years developing Waste and Residue Feedstock supply chain which can be suitable for the production of Sustainable Aviation Fuels and Renewable Diesel. The speaker will share her experience in understanding on the availability and affordability of the Waste/Residue Feedstock, and how to achieve Traceability and Sustainability in the Waste/Residue sourcing and origination. Understanding the nature of the Supply and Demand balance of different Waste/Residue category is also very relevant to the market participants, which the Speaker is pleased to share during the panel discussion.
Eddy Abdurrachman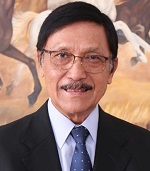 Eddy Abdurrachman, BPDPKS
Eddy Abdurrachman is a President Director of the Oil Palm Plantation Fund Management Agency (BPDPKS) since 2 March 2020.

He earned his bachelor's degree in finance from the Institute of Financial Science (IIK), Jakarta in 1979. He received his Master of Science degree from Senior International University in 1999 and in the same year, he also graduated from a regular national course conducted by the national resilience institute (Lemhanas) KRA XXX11.

Before chairing BPDPKS, he had been assuming a number of leading positions, which include Director General of Customs and Excise at the Finance Ministry during 2002-2006, expert staff on International Financial Economic relations at the Finance Ministry during 2006-2008, and Secretary of Economic Coordinating Minister in charge of Economy during 2008-2014.

Eddy Abdurrachman was awarded with the Satya Lencana Karyasatya XX, Satya Lencana Karyasatya XXX, Satya Lencana Wirakarya, and Bintang Jasa Pratama.
Isy Karim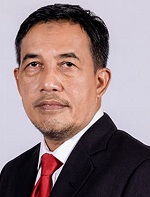 Isy Karim, The Ministry of Trade
Mr. Karim currently serves as Director General of Domestic Trade since April 5 2023. Previously, he held several strategic positions at the Ministry of Trade, namely as Secretary of the Directorate General of Domestic Trade, Director of Basic Necessities and Important Goods, Inspector IV, Head of the Evaluation and Reporting Section (2019-2020), and Head of Procurement Services (2017-2019).

During his assignment at the Ministry of Trade, Mr. Karim served in Echelon I units, namely the Directorate General of Domestic Trade, Inspectorate General, and Secretariat General of the Ministry of Trade.

Mr. Karim graduated from Krisnadwipayana University and he holds a Master of Science in Administration as well from Krisnadwipayana University.

During his career, he has achieved some awards namely Satyalancana Karya Satya XX in 2017 and Satyalancana Karya Satya X in 2005 from the President of Indonesia.
Agus Purnomo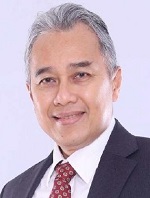 Agus Purnomo, Sinar Mas Agribusiness and Food
Agus Purnomo joined GAR in October 2014. He currently acts as a senior advisor to the company, representing the company in key multi-stakeholder platforms and acting as a mentor for future talent within the business. Previously he was the Managing Director for Sustainability and Strategic Stakeholder Engagement for over six years, responsible for planning GAR's sustainability strategy, implementing, and communicating sustainable palm oil commitments throughout the entire value chain in collaboration with key stakeholders. Within the industry, Agus has taken responsibility as Executive Committee of High Conservation Value Resource Network (HCV-RN) and Executive Committee of High Carbon Stock (HCS). During those years he was also voted as member of Board of Governors of Roundtable on Sustainable Palm Oil (RSPO) as well as The Chair of Indonesian Growers Caucus (IGC) to represent all Indonesian Palm Oil Members within RSPO.

Agus Purnomo has held many positions for the government, multilateral institutions, and international and national NGOs, focusing on the area of sustainability for more than 30 years. He has served, among others, as the Special Assistant to the President of the Republic of Indonesia for Climate Change (2010-2014); Special Assistant to the Minister of Environment of the Republic of Indonesia (2004-2009); Environmental Adviser to The World Bank (2002-2004); Country Representative/Executive Director of WWF Indonesia (1996-2002). Agus graduated with a Master's Degree in Environmental Conservation Policy from Tufts University in the US in 1994 and a Master's in Business Administration from Prasetya Mulya Management Institute in Indonesia in 1985.
Didid Noordiatmoko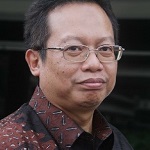 Didid Noordiatmoko, BAPPEBTI
Mr. Noordiatmoko is the Head of the Commodity Futures Trading Regulatory Agency of Indonesia (BAPPEBTI). Before assuming the current position, he served as General Inspector at the Trade Ministry in 2020 – 2023. He also served as acting head of BAPPEBTI from April 2022 to January 2023.

Mr. Noordiatmoko earned his doctorate degree from Brawijaya University in 2023. He received his master's degree from Trisakti University in 2003.