Speakers Profile
Dr. James Fry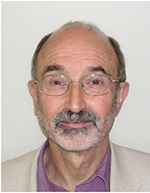 Dr. James Fry, LMC International Ltd
Dr Fry is the Chairman of LMC. He jointly founded LMC International in 1980, and is the company's Chairman. He continues to devote almost all his time to the company's research and consultancy activity and he is in overall charge of its work in commodity-based sectors.

LMC's headquarters are in Oxford, UK. LMC has three US offices, with the regional HQ in New York, as well as offices in Kuala Lumpur, Singapore, Hong Kong, Shanghai, Bangkok and Frankfurt, with a partner office in São Paulo, Brazil.

Dr Fry was educated at Oxford University, where he obtained an MA in Mathematics and a Doctorate in Economics.
Thomas Mielke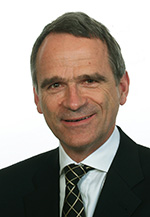 Thomas Mielke, ISTA Mielke GmbH (OIL WORLD)
Thomas Mielke is Executive Director of ISTA Mielke GmbH in Hamburg (Germany), OIL WORLD, a leading research organization that provides global supply, demand and price analyses, statistics and forecasts for all the major oilseeds, vegetable oils & animal fats and oilmeals as well as for biodiesel and other products with clients in 100 countries.
 
Two times a week a market report is also released in Mandarin. Thomas Mielke joined the OIL WORLD team in the mid-1970s, after studying economics. He is a member of the Programme Advisory Committee of the Malaysian Palm Oil Board. In 2014 Thomas Mielke received a Lifetime Excellent Award of the Malaysian industry in recognition of his contributions and commitments.

OIL WORLD was founded in 1958 and it is recognized worldwide for its independent, authoritative and unbiased information. The WEEKLY and daily FLASH reports can be obtained from the Internet at www.oilworld.de.
Dorab E Mistry
Dorab E Mistry, Godrej International Limited
Dorab Mistry was born in India in 1953 and graduated from Bombay University in Commerce in 1973. He qualified as a chartered accountant in 1976, having won the President's Gold Medal.
He started his career at GODREJ, one of India's leading industrial groups, in 1976. Since 1977 Dorab was based in London handling the vegetable oil buying and trading portfolio for GODREJ. The company's wide ranging interests in vegetable oil processing, animal feeds, oleo chemicals, alcohols, soaps, toiletries, foods and plantations gave him a unique perspective of the world vegetable oil scenario.

Since 1996, Dorab has been a regular speaker on vegetable oil Price Outlook and is regarded as a leading analyst of price behaviour. He also writes and speaks regularly on the Indian economic scene. Dorab has served as India''s representative on the managing committee of the International Association of Seed Crushers and was its Vice President from 2006 to 2008.

In June 2013, Dorab Mistry was appointed an Officer of the Most Excellent Order of the British Empire in Her Majesty Queen Elisabeth II Diamond Jubilee Birthday Honours List.

From April 2015, Dorab has re-located to Singapore.
Paulus Tjakrawan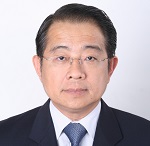 Paulus Tjakrawan, Indonesia Biofuels Producer Association
He graduated as an electronic engineer, and at the early career he handled the aircraft engineering and maintenance. He was managing the PT Indo Biofuels Energy which was one of the Palm Oil based Biodiesel producer pioneers in Indonesia since 2005 till 2012. At the end of the 2006, he was also one of the formation initiator of Indonesia Biofuels Producer Association and be the Secretary General then one of the Chairperson. Teamed up with other sectors, the Associations carried out an active role to promote Biofuel including Palm Oil based Biodiesel.
Abah Ofon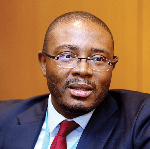 Abah Ofon, 3XG UK Consulting Ltd
Abah has over 21 years' macroeconomic, commodities, trade and research experience in financial markets in Africa, Asia, the Middle East and Europe. Prior to founding 3XG UK CONSULTING LTD, he was lead analyst at the London firm Agribriefing, Head of agri-commodity research and Africa economist for Standard Chartered Bank's global franchise based in London, Dubai and Singapore. Abah has provided advisory services on agricultural markets to some of the largest agribusiness names and institutional clients including hedge funds and central banks. Abah is a prominent pundit in the financial and business media and was profiled in the UK's Financial Times at the height of the 2008 commodity crisis. Abah is a graduate of the London School of Economics and has been a member of UK Society of Business Economists as well as a Financial Advisor licensed by the Monetary Authority of Singapore.
Cao Derong
Cao Derong, China Chamber of Commerce for Imp & Exp of Foodstuffs, Native Produce and Animal By-Products (CFNA)
Mr. Cao Derong is the president of China Chamber of Commerce for Imp & Exp of Foodstuffs, Native Produce and Animal By-Products (CFNA). Mr. Cao is experienced in engineering consultancy, foreign investment management and domestic market system development. Before joining CFNA, he served as the deputy director-general of the Department of Market System Development of the Ministry of Commerce of China, and the economic and commercial counsellor of the Consulate-general of China in Huston, U.S.
Pietro Paganini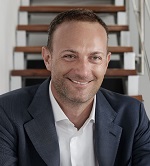 Prof. Pietro Paganini, John Cabot University of Rome
Pietro Paganini serves as Adjunct Professor in Business Administration at Fox School of Business at Temple University of Philadelphia, and at John Cabot University in Rome. He teaches in the areas of innovation and management.

He has previously held a Researcher and Visiting Lectureship at Karlstad University (Sweden) and served as Researcher at LUMSA University in Rome.

He holds a Doctorate in Communication and Complex Organizations, a Masters in Multimedia and Digital Arts, and a Bachelor's degree in Business Communication.

He is the Co-founder and Curiosity Officer at Competere – policies for sustainable development – a platform that enhances the public debate for a smarter and more prosperous future. Competere contributes to foster innovation and prosperity by understanding technology and developing the right policies (through research work, advocacy and communication campaigns for industries and government agencies).

He was the General Director of Fondazione Luigi Einaudi, the political think-tank after the first Italian President and internationally recognized economist Luigi Einaudi. He was the Founder of the Brussels based think-tank European Privacy Association and the Italian based think-tank Istituto Italiano per la Privacy. He is Board Member of BAIA - Network (Business Association Italy America).

Pietro is the author of "Allenarsi per il Futuro" (2015), and 'Next Privacy' (2010). His first book "Innovation: from Theory to Territory: Paradigm and Strategies in the Information Society" was published in 2006.

He is a regular contributor to national and internationals newspapers and TV broadcasters, in which he continuously advocates in favor of an open society and innovation policies.

From 2004 to 2008 Pietro held the position of Vice President of the European Liberal Youth (LYMEC), the youth movement of the ALDE Party.

Pietro is a Montessori kid and a strong advocate for the Montessori education methodology.
Muhamad Chatib Basri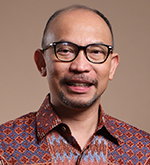 Dr. Muhamad Chatib Basri, CReco Research Institute
Muhamad Chatib Basri, is a former Minister of Finance of Indonesia. Previously he was the Chairman of the Indonesian Investment Coordinating Board. His expertise is International Trade, Macroeconomics and Political Economy.

He was Ash Centre Senior Fellow at the Harvard Kennedy School, Harvard University (2015-2016); Pacific Leadership Fellow at the Centre on Global Transformation, University of California at San Diego (2016); NTUC Professor of International Economic Relation, RSIS, NTU, Singapore (2016); He was also a Thee Kian Wie Distinguished Visiting Professor at the Australian National University (2016-2017).

Dr Basri is a Chairman of the PT Bank Mandiri Tbk and Chairman of the PT XL-Axiata Tbk. He teaches at the Department of Economics University of Indonesia and Co-founded CReco Research Institute, a Jakarta based economic consulting firm in 2010.

Dr Basri is a member of the World Bank Advisory Council on Gender and Development.
He was a member of the   the Asia Pacific Regional Advisory Group of the International Monetary Fund (IMF) and was a member of  the High Level Trade Experts Group co-chaired by Jagdish Bhagwati and Peter Sutherland.
He is the author of a number of papers in international journals and actively writes for various leading newspapers and magazines in Indonesia.
Abdul Rasheed Janmohammed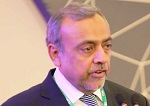 Abdul Rasheed Janmohammed, PEORA
Mr Abdul Rasheed Janmohammed is Chairman of Pakistan Edible Oil Refiners Association (PEORA). He is also the Chairman of Pakistan Shippers' Council of Federation of Pakistan Chambers of Commerce & Industry (FPCCI).

He is the Chief Executive Officer of Pakistan Edible Oil Conference (PEOC), Mapak Edible Oils (Pvt.) Limited (Edible Oil Refinery+Solvent Plant) (Joint Venture Project between Pakistan & Malaysia-Port Qasim), FWQ Enterprises (Pvt) Limited (Edible Oil Jetty + Edible Oil Storage Terminal) (Joint Venture Project between Pakistan & Malaysia-Port Qasim), Mapak Qasim Bulkers (Pvt.) Limited (Edible Oil Terminal) (Joint Venture Project between Pakistan & Malaysia-Port Qasim). He is also the Director of Dalda Foods (Pvt) Limited, Bulk Management (Pakistan) Pvt. Limited, Westbury (Private) Limited, Trading Enterprises (Pvt.) Limited, Shakoo (Private) Limited F&B Bulk Storage (Pvt.) Limited and Rotary Club, Karachi.

Mr. Janmohammed is member of managing committee of some organization such as Karachi Health Association (Kharadar General Hospital), Executive Committee of Federation of Pakistan Chambers of Commerce & Industry (FPCCI), Member Executive Committee of All Pakistan Solvent Extractors' Association (APSEA), Executive Committee of Rice Exporters Association of Pakistan (REAP) an active member of Rotary Club, Karachi as well.

He was the chairman of Association of Shippers' Councils of Bangladesh, India, Pakistan and Sri Lanka (ASCOBIPS) and was the President of Bin Qasim Association of Trade & Industry.

His study achievement is a master degree of law. He has been a speaker on various global seminars on Edible Oil in Malaysia, Indonesia, India, Dubai and Pakistan.
Suahasil Nazara
Suahasil Nazara, Vice Minister of Finance
Born in Jakarta on November 23, 1970, Suahasil earned his bachelor degree majoring Economics from Universitas Indonesia in 1994 and his Master of Science from Cornell University USA in 1997. In 2003, he gained his Doctor of Philosophy (PhD.) from University of Illinois at Urbana Champaign USA.

Suahasil was a member of Fiscal Decentralization Expert Team for Minister of Finance from 2009 to 2011. During 2009-2013, he was the Chairman of Economics Department of Faculty of Economics of Universitas Indonesia. Besides, he has served as the Vice Chairman of Regional Autonomy Supervisory Committee since 2009; Policy Group Coordinator of Secretariat of Poverty Reduction Acceleration National Team, Vice President Office since 2010; and the board member of National Economic Committee (KEN in 2013-2014).

Commencing on February 6, 2015, he serves as the Acting Head of Fiscal Policy Agency and on Oktober 31, 2016 was inducted as the Head of Fiscal Policy Agency.
Togar Sitanggang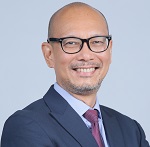 Togar Sitanggang, Indonesian Palm Oil Association/GAPKI
Mr Togar Sitanggang is the Vice Chairman of Indonesian Palm Oil Association / GAPKI Since April 2018, Previously he served as Secretary General from April 2015 to April 2018.

Currently, Mr Sitanggang works for PT Musim Mas as General Manager base in Jakarta. He has been in palm oil industries for more than 20 years with national and multinational companies including PT SMART Tbk, Cargill, Bunge, ED & F Man, Darmex in many positions ranging from research, logistics, trading and now corporate affairs.

Mr Sitanggang is also active in palm oil related associations in Indonesia such as APROBI (Association of Biofuels Producers Indonesia), APOLIN (Association of Oleochemicals Manufacturer) and DMSI (Dewan Minyak Sawit Indonesia – Indonesia Palm Oil Board).

Mr. Togar Sitanggang, was born in North Sumatera in 1966, graduated from University of Southern California, Los Angeles, USA, in Computer Science degree and obtained his Master Degree from North Sumatra University in Medan.
B.V. Mehta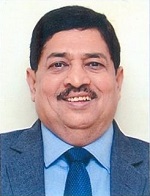 Dr. B.V. Mehta, Solvent Extractors' Association of India (SEA)
Dr. B.V. Mehta, who was born on 24 August 1949, holds a bachelor's degree in science, diploma in marketing management, master's degree and doctoral degree in law with his thesis on "Impact of WTO on Indian (Edible) Oilseed Sector and Safeguard Measures" in 2008.

Connecting with Indian vegetable oil industry for the last 4 decades, he has in-depth knowledge of Indian oilseed sector and vegetable oil industry and has presented papers at various national and international forums. He is also representing Indian Vegetable Oil Industry on number of committees set up by the Government of India.

Before being appointed to his current position as the executive director of the Solvent Extractor's Association of India (SEA), he had assumed a number of positions in several organizations of vegetable oils, which include the secretary general of International Association of Rice Bran Oil, Japan; director of International Association of Sunflower Oil, Ukraine; consultant to ITC, Geneva, (UN) for SITA Project in Africa; consultant to Solidaridad Asia for promoting sustainable Palm Oil; consultant to the Malaysian Palm Oil Board; and member of National Oilseed Board (NOVOD), Government of India (1984 – 2016).

He is on the panels of CNBC, ZEE Business & ET Now, as commodity analyst and regularly contributes his neutral views which are very well appreciated by the trade and Industry.
Kasdi Subagyono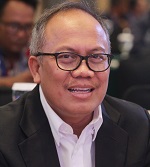 Kasdi Subagyono, Ministry of Agriculture of the Republic of Indonesia
Dr. Kasdi Subagyono is Director General of Agriculture at the Ministry of Agriculture of the Republic of Indonesia. He has long career in the research field. He was a head of Planning Bureau at the Secretariat General of Ministry of Agriculture in 2014 – 2019. Before he served as Secretary of Research and Development Agency in 2013 and he was a head of Center for Assessment and Development of Agricultural Technology at the Ministry of Agriculture.

He obtained his bachelor's degree in 1988 from Brawijaya University, Malang. Then he continued his Master degree at Gent Universiteit, Belgium in 1996. His doctorate degrees was obtained in 2003 from Tsukuba University, Japan.
Emily French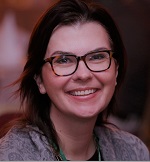 Emily French, ConsiliAgra
Ms. Emily French is an experienced trader, analyst, broker and presently the founder & managing director of ConsiliAgra. Her passion for agriculture started early-childhood on a farm in north Idaho through earning a degree in Agricultural Business at Washington State University to starting her professional career with Cargill in 1996. Following Cargill, Ms. French worked for the U.S. Grains Council and World Perspectives in Washington, DC. She shifted to investment banking and OTC markets with National Australia Bank and Macquarie Bank. In early 2009, Emily left Macquarie to form ConsiliAgra – a brokerage and strategy group covering the world agricultural commodity markets, specializing in grain and oilseeds. Clients include flour mills, feed mills, ethanol plants, hedge funds, crush plants and investment banks. Ms. French can be reached: efrench@consiliagra.com
Prayitno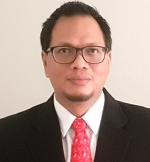 Prayitno, PT. Kilang Pertamina Internasional
Prayitno earned a bachelor's degree in chemical engineering from the University of Diponegoro, Semarang, Central Java. He has 20 years of experience since 1999 working with Pertamina Refining & Petrochemical (Operation, Engineering & Technology, Business Development).

He was assigned as engineering & development manager with PT Pertamina in Dumai, Riau, from October 2013 until July 2017. He assumed the position of Senior Manager Operation & Manufacturing for Balikpapan operation from August 2017 until January 2019, and then as Senior Manager Operation & Manufacturing for Plaju operation during February 2019 until September 2019. He was then appointed as Business Development Manager at its head office during the period of October 2019 until March 2020.

In April 2020, he was promoted to VP Refining Business Development at the Head Office and served the position until September 2020, before being appointed as VP Strategic Planning at the head office in October 2020. He has been assuming the position until now. (*)
Eddy Abdurrachman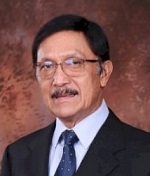 Eddy Abdurrachman, Oil Palm Plantation Fund Management Board (BPDPKS)
Eddy Abdurrachman was installed as president director of the oil palm plantation fund management board (BPDPKS) by Finance Minister Sri Mulyani Indrawati on 2 March 2020.

Born in Jakarta on 17 September 1952, he earned his bachelor's degree in finance from the institute of financial science (IIK), Jakarta in 1979. He graduated from a regular national course conducted by the national resilience institute (Lemhanas) KRA XXX11 in 1999.

Before chairing BPDPKS, he had been assuming a number of leading positions, which include director general of customs and excise at the finance ministry during 2002-2006, expert staff on international financial economic relations at the finance ministry during 2006-2008, and secretary of economic coordinating minister in charge of economy during 2008-2014.

Eddy Abdurrachman was awarded with the Satya Lencana Karyasatya XX and Satya Lencana Karyasatya XXX. (*)
Musdhalifah Machmud
Musdhalifah Machmud, Deputy in charge of food and agribusiness coordination of Economic Coordinating Ministry
Musdhalifah Machmud was born in Ujung Pandang, South Sulawesi, on 13 September 1964. She earned her bachelor's degree in forest management from Bogor University of Agriculture (IPB) in 1987, and master's degree (double degree) in development study from Bandung Institute of Technology (ITB) and in climate change monitoring and evaluation from ITC Enschede, the Netherlands in 2003.

Before assuming the position of deputy in charge of food and agribusiness coordination at the economic coordinating ministry in 2020, she had been serving as deputy in charge of food and agriculture coordination at the economic coordinating ministry during 2015-2020; assistant to deputy in charge of plantation and horticulture at the economic coordinating ministry during 2013-2015; assistant to deputy in charge of plantation and horticulture at the economic coordinating ministry during 2009-2013;

Besides assuming the position of deputy in charge of food and agribusiness at the economic coordinating ministry, she is also serving as a member of supervisory board at state logistics firm Perum Bulog and a member of the supervisory board at the oil palm plantation fund management board (BPDP-KS). (*)
Bustanul Arifin
Bustanul Arifin, Senior Economist with the Institute for Development of Economics and Finance (INDEF)
Bustanul Arifin is Professor of Agricultural Economics in the University of Lampung (UNILA), Senior Economist with the Institute for Development of Economics and Finance (INDEF), and Professorial Fellow at School of Business in IPB University, Indonesia. He has over 30 year-experience on a comprehensive range of research in food and agricultural policy, institutional change, and sustainable development strategy. He earns a Ph.D. in resource economics from the University of Wisconsin-Madison, USA (1995) and Sarjana in agricultural economics from IPB (1985). He contributes his expertise as Chairman of Statistical Society Forum (FMS), Chairman of National Commission of Agricultural Extension (KPPN), Food and Agricultural Policy Adviser for the Coordinating Ministry of Economic Affairs and Vice Chairman of Indonesian Society of Agricultural Economics. He has served as Director of INDEF, Economic Adviser to the House of Representative (DPR-RI), Chairman of Expert Group of Food Security Council (DKP), and Member of the National Innovation Council (KIN). Arifin has published over 43 titles of books in economics and development issues, over 80 articles in scientific journals, presented over 100 papers in international conferences, and over 500 papers in national conferences in Indonesia. Arifin is a well-known analyst on economics and development issues for national television and radio stations, and has written about 1,000 articles and columns in magazines and newspapers.
Dadan Kusdiana
Dadan Kusdiana, Director General of Renewable Energy and Energy Conservation (EBTKE) at the Ministry of Energy and Mineral Resources (MEMR)
Dadan Kusdiana was born in Sumedang, West Java on 29 December 1968. He earned his bachelor's degree in agriculture engineering from Bogor University of Agriculture (IPB) in 1992, and master's degree and doctoral degree in energy science from Kyoto University, Japan, in 2004.

Dadan Kusdiana was installed as director general of new and renewable energy and energy conservation (Dirjen EBTKE) at the ministry of energy and mineral resources (MEMR) on 6 November 2020. Previously, he served at the ministry as the head of energy and mineral resources research and development board (Balitbang ESDM), expert staff on economics of natural resources (2017 – 2019) at the Balitbang ESDM, Communication, Public Information Service and Cooperation Bureau Chief (2016 – 2017), and Bioenergy Director at the MEMR (2013 – 2015). (*)