IPOC Secretariat
GAPKI Office
Sudirman Park Rukan Blok B No.18
Jln. K.H. Mas Mansyur Kav.35
Jakarta Pusat 10220
Tel. +6221-57943852
Fax. +6221-57943872
Email : This email address is being protected from spambots. You need JavaScript enabled to view it.
Website : www.gapkiconference.org
Speakers Profile
Pietro Paganini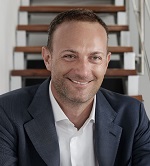 Prof. Pietro Paganini, John Cabot University of Rome
Pietro Paganini serves as Adjunct Professor in Business Administration at Fox School of Business at Temple University of Philadelphia, and at John Cabot University in Rome. He teaches in the areas of innovation and management.

He has previously held a Researcher and Visiting Lectureship at Karlstad University (Sweden) and served as Researcher at LUMSA University in Rome.

He holds a Doctorate in Communication and Complex Organizations, a Masters in Multimedia and Digital Arts, and a Bachelor's degree in Business Communication.

He is the Co-founder and Curiosity Officer at Competere – policies for sustainable development – a platform that enhances the public debate for a smarter and more prosperous future. Competere contributes to foster innovation and prosperity by understanding technology and developing the right policies (through research work, advocacy and communication campaigns for industries and government agencies).

He was the General Director of Fondazione Luigi Einaudi, the political think-tank after the first Italian President and internationally recognized economist Luigi Einaudi. He was the Founder of the Brussels based think-tank European Privacy Association and the Italian based think-tank Istituto Italiano per la Privacy. He is Board Member of BAIA - Network (Business Association Italy America).

Pietro is the author of "Allenarsi per il Futuro" (2015), and 'Next Privacy' (2010). His first book "Innovation: from Theory to Territory: Paradigm and Strategies in the Information Society" was published in 2006.

He is a regular contributor to national and internationals newspapers and TV broadcasters, in which he continuously advocates in favor of an open society and innovation policies.

From 2004 to 2008 Pietro held the position of Vice President of the European Liberal Youth (LYMEC), the youth movement of the ALDE Party.

Pietro is a Montessori kid and a strong advocate for the Montessori education methodology.
Dr. James Fry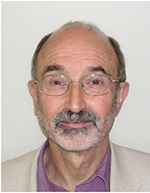 Dr. James Fry, LMC International Ltd
Dr Fry is the Chairman of LMC. He jointly founded LMC International in 1980, and is the company's Chairman. He continues to devote almost all his time to the company's research and consultancy activity and he is in overall charge of its work in commodity-based sectors.

LMC's headquarters are in Oxford, UK. LMC has three US offices, with the regional HQ in New York, as well as offices in Kuala Lumpur, Singapore, Hong Kong, Shanghai, Bangkok and Frankfurt, with a partner office in São Paulo, Brazil.

Dr Fry was educated at Oxford University, where he obtained an MA in Mathematics and a Doctorate in Economics.
Abdul Rasheed Janmohammed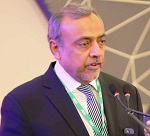 Abdul Rasheed Janmohammed, PEORA
Abdul Rasheed Janmohammed is a President of Bin Qasim Association of Trade & Industry (BQATI). He also serves as Chief Executive Officer of Pakistan Edible Oil Conference (PEOC), Mapak Edible Oils (Pvt.) Limited (Edible Oil Refinery), FWQ Enterprises (Pvt) Limited (Edible Oil Jetty), Mapak Qasim Bulkers (Pvt.) Limited (Edible Oil Terminal).

Currently he is holding Director position of some companies i.e. Bulk Management (Pakistan) Pvt. Limited, Westbury (Private) Limited, Dalda Foods (Pvt) Limited, Trading Enterprises (Pvt.) Limited, Shakoo (Private) Limited, F&B Bulk Storage (Pvt.) Limited and National Trade and Transport Facilitation Committee (NTTFC) of Ministry of Commerce, Government of Pakistan.

He is a member managing committee of some organization such as Karachi Health Association (Kharadar General Hospital), Federation of Pakistan Chambers of Commerce & Industry (FPCCI), All Pakistan Solvent Extractors' Association (APSEA). He is also an active member of Rotary Club, Karachi.

He was a chairman of Association of Shippers' Councils of Bangladesh, India, Pakistan and Sri Lanka (ASCOBIPS), Pakistan Shippers' Council of FPCCI and Pakistan Edible Oil Refiners Association (PEORA).

His study achievement is a master degree of law. He has been a speaker on various global seminars on Edible Oil in Malaysia, Indonesia, India, Dubai and Pakistan.
Thomas Mielke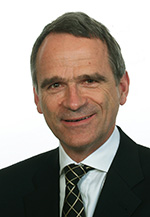 Thomas Mielke, ISTA Mielke GmbH (OIL WORLD)
Thomas Mielke is Executive Director of ISTA Mielke GmbH in Hamburg (Germany), OIL WORLD, a leading research organization that provides global supply, demand and price analyses, statistics and forecasts for all the major oilseeds, vegetable oils & animal fats and oilmeals as well as for biodiesel and other products with clients in 100 countries.
 
Two times a week a market report is also released in Mandarin. Thomas Mielke joined the OIL WORLD team in the mid-1970s, after studying economics. He is a member of the Programme Advisory Committee of the Malaysian Palm Oil Board. In 2014 Thomas Mielke received a Lifetime Excellent Award of the Malaysian industry in recognition of his contributions and commitments.

OIL WORLD was founded in 1958 and it is recognized worldwide for its independent, authoritative and unbiased information. The WEEKLY and daily FLASH reports can be obtained from the Internet at www.oilworld.de.
Dorab E Mistry
Dorab E Mistry, Godrej International Limited
Dorab Mistry was born in India in 1953 and graduated from Bombay University in Commerce in 1973. He qualified as a chartered accountant in 1976, having won the President's Gold Medal.
He started his career at GODREJ, one of India's leading industrial groups, in 1976. Since 1977 Dorab was based in London handling the vegetable oil buying and trading portfolio for GODREJ. The company's wide ranging interests in vegetable oil processing, animal feeds, oleo chemicals, alcohols, soaps, toiletries, foods and plantations gave him a unique perspective of the world vegetable oil scenario.

Since 1996, Dorab has been a regular speaker on vegetable oil Price Outlook and is regarded as a leading analyst of price behaviour. He also writes and speaks regularly on the Indian economic scene. Dorab has served as India''s representative on the managing committee of the International Association of Seed Crushers and was its Vice President from 2006 to 2008.

In June 2013, Dorab Mistry was appointed an Officer of the Most Excellent Order of the British Empire in Her Majesty Queen Elisabeth II Diamond Jubilee Birthday Honours List.

From April 2015, Dorab has re-located to Singapore.
Otto Hospes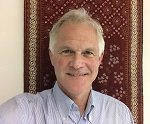 Dr. Otto Hospes, Wageningen University
Dr Otto Hospes is fascinated by governance interactions for sustainable development. He is particularly interested in the different ways and arenas in which public authorities engage with each other and private actors to govern sustainable food and agriculture. For about 10 years now, he has focused on the palm oil sector. His theoretical interests are at the interface of international relations, economic diplomacy, public administration and development studies. He has extensive experience in coordinating interdisciplinary PhD research programs on sustainable palm oil. He is a dedicated teacher and has developed several courses and programs. He was a senior evaluator at the Dutch Ministry of Foreign Affairs. He has been more than 25 times in Indonesia since 1990, where he did his field research for his PhD. He studied International Development Studies at Wageningen University.
Nagaraj Meda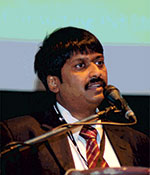 Nagaraj Meda, Transgraph
Post–graduate in economics with specialization in International trade/finance from University of Hyderabad and has additional qualifications in the fields of technical analysis and portfolio management.
Well recognized as an authority in the field of forecasting using technical analysis and has carved a new concept, "Mapping the market thought" to forecast the prices.
Credited for the idea of bringing 'good things' of trading into 'sourcing' through innovative hedging models that suits manufacturing companies.
Presented 50+ papers at various international level conferences related to price forecasting, procurement and risk management.
Henri Bardon
Henri J Bardon, Alvari Group
Henri Bardon is a professional grain trader by training who has been involved in the Biofuels industry first in Ethanol then Biodiesel since 2006. Henri has been based in Singapore first working for Vertical (aka Raizen, a joint venture between Shell and Cosan) that traded mostly Ethanol then Biodiesel under his leadership. Henri then joined Trafigura in 2008 to concentrate on Biodiesel trading where he headed the Asia Biodiesel desk until he moved to Europe in 2011 to pursue a growing biodiesel market in Europe with large agribusiness players supporting feedstocks like Sodrugestvo and then production like EDF Trading in London where Henri first became involved in biodiesel production. In 2013, Henri decided to return to Singapore to continue to pursue Biodiesel trading first with Solfuels where he was involved in both trading and production worldwide until 2018 and then with Alvari Group where he currently heads a new Biodiesel desk.
Arif P. Rachmat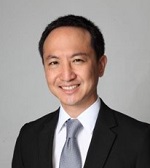 Arif P. Rachmat, Indonesia Chambers of Commerce
Arif P. Rachmat - Co-Founder & Executive Chairman of Triputra Agro Persada (TAP) Group. He oversees a group of palm oil, rubber and corn plantations of over 250.000 Ha, with over 47.000 employees and partnerships of 39.000 smallholders. In addition, as a Board of Director of Triputra Investindo Arya, he supervises a private holding company with significant investment in various publicly-listed companies such as Adaro Group (coal & energy), DSN Group (palm oil & wood), Kirana Megatara Group (largest rubber exporter), Assa Rent (mobility and logistic), and Essa (largest ammonia plant), as well as privately-held groups such as Daya Group (largest Honda motor dealership), Dharma Polimetal and Puninar. He also manages the group's Family Office.
He takes a leadership role as the Head of Permanent Committee on Food-Agri and Forestry at Indonesian Chamber of Commerce and Industry (KADIN Indonesia), and Chair of Agriculture, Plantation and Forestry at Indonesia Business Association (APINDO). He is a Vice Chairman of Global Agribusiness Alliance (GAA) and Board Member of PISAgro (Partnership for Indonesia's Sustainable Agriculture). Active as Member of Board of Trustee at TNC (The Nature Conservancy), Endeavour, Centre for Strategic and International studies (CSIS), Prasetya Mulya and Junior Achievement and Indonesian Palm Oil Association (GAPKI) in Indonesia. In philantrophy and stewardship, he serves as Chairman of GK Indonesia Foundation, a Young Global Leaders of The World Economic Forum, a member of Asia Business Council, Young Presidents Organization (YPO), Center for Asian Philanthropy and Society (CAPS), Asia Philanthropy Circle (APC), and Perhimpunan Filantropi Indonesia (PFI).
He graduated cum laude in Master and B.S. in Operations Research and Industrial Engineering from Cornell University, Ithaca, NY. Upon graduation, he worked for General Electric Company in the U.S. and globally for 7 years in various leadership roles.
Erliza Hambali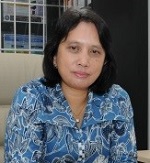 Prof. Erliza Hambali, Bogor Agricultural University
Prof. Erliza Hambali has been more than 30 years working as lecturer and researher in the Department of Agroindustrial Technology of Bogor Agricultural University. Prof. Erliza Hambali develops researches on synthesis, production and application of palm oil base surfactant since 1998. She also conducts research on bioenergy, particularly from oil seed crop. Prof Erliza Hambali has 4 granted patents and 10 registered patents. She has produced over 25 publications in national and international journals. Many other credible institutions in Indonesia awarded her research achievements, such as the award of Excellence Intellectual Property Right from Ministry of Education and Culture Republic of Indonesia in 2012, the award of West Java Inovation from Government of West Java Province in 2014, the award of The Best Initiative Community from Ministry of Energy and Mineral Resources Republic Indonesia in 2014, the award of 20 Excellent Technology from Ministry of Research, Technology and Higher Education Republic Indonesia, selected as 12 World Class Indonesia Innovator from Business Innovation Center Indonesia in 2015, the award of 10 innovators on innovation for sustainable development from Tangerang Selatan Global Innovation Forum in 2016, Lecturer with Achievement 1 IPB Level in 2017, and also the award of Intellectual Property from Ministry of Research, Technology and Higher Education Republic Indonesia in 2018.
Gavin Maguire
Gavin Maguire, Reuters
Gavin manages the news production and strategy for the region's team of reporters and editors, covering all aspects of the agriculture, energy and metals arenas. Prior to that, Gavin was the Reuters Agriculture Markets Columnist, producing original commentary and analysis on global grain, oilseed and livestock markets. Before joining Reuters, Gavin was the Director of Research at Iowa Grain Company, an independent Chicago-based trading firm, where he helped market professionals formulate hedging and trading strategies. Gavin began his career in the commodities arena as a journalist with Bridge News, covering the metals markets in London before moving to New York in 2001.
Dono Boestami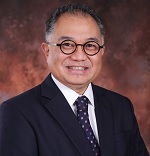 Dono Boestami, BPDP Sawit
Dono Boestami is currently the Chief Executive of BPDP Sawit (Oil Palm Plantation Fund Management Agency). Before joining BPDP in February 2017, Dono was the CEO of PT MRT Jakarta for 3 years. He is responsible to get the first MRT project in Indonesia started, after being delay for 5 years. From 2011 to 2013 he was the CFO of Atlas Resources and from 2006 until 2011 he was the CFO of PTBA.

He started his career in the financial sector with over 20 years of experience. He worked with several financial institution including Danareksa, Citigroup, Barclays Capital, InterPacific Bank, Niaga Factoring Corporation and Bank Niaga.

Dono graduated from University of Wisconsin with a Degree in Civil Engineering and received his Master Degree in Project & Construction Management from Golden Gate University.
Mahendra Siregar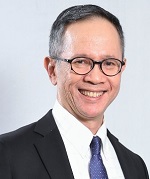 H.E. Mahendra Siregar, 
Ambassador of the Republic of Indonesia to the United States of America
Mahendra Siregar was Chairman of Indonesia Investment Coordinating Board (BKPM), Vice-Minister of Finance and Vice-Minister of Trade. He had been serving as the Executive Director of the Council of Palm Oil Producing Countries from 2017-2019.

Currently Mr. Siregar is the Ambassador of the Republic of Indonesia to the United States of America.
Tan Sri Datuk Dr. Yusof Basiron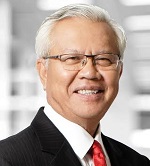 Tan Sri Datuk Dr. Yusof Basiron, Council of Palm Oil Producing Countries
Tan Sri Datuk Dr. Yusof Basiron: Prior to joining the Palm Oil Research Institute of Malaysia (PORIM) in 1979, he held the position of Rubber Technologist/ Techno – Economist at the Rubber Research Institute/ Malaysian Rubber Research and Development Board from 1973 until 1978. He was later appointed as the Director general of PORIM in 1992 and held the position for 8 years until April 2000 before assuming the role of Director General of the MPOB, an organization which existed as a result of a merger between PORIM and Palm Oil Registration Licensing Authority (PORLA) from 1 May 2000 to 18 January 2006. He was formerly the CEO of the Malaysian Palm Oil Council (MPOC) from 2006 to January 2017. He was also an Advisor on Commodities to the Minister of Plantation Industries and Commodities Malaysia during part of 2017/2018. He is currently the Executive Director of Council of Palm Oil Producing Countries (CPOPC), Chairman of CB Industrial Product Holding BHD, as well as a Board member of Sime Darby Plantation Bhd and past board member FELDA and Tabung Haji Plantations and Bank Negara Malaysia. He was also the Past President of Academi Sain Malaysia.
Kasdi Subagyono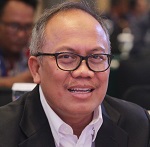 Kasdi Subagyono, Ministry of Agriculture of the Republic of Indonesia
Dr. Kasdi Subagyono is Director General of Agriculture at the Ministry of Agriculture of the Republic of Indonesia. He has long career in the research field. He was a head of Planning Bureau at the Secretariat General of Ministry of Agriculture in 2014 – 2019. Before he served as Secretary of Research and Development Agency in 2013 and he was a head of Center for Assessment and Development of Agricultural Technology at the Ministry of Agriculture.

He obtained his bachelor's degree in 1988 from Brawijaya University, Malang. Then he continued his Master degree at Gent Universiteit, Belgium in 1996. His doctorate degrees was obtained in 2003 from Tsukuba University, Japan.
Jean-Marc Roda
Jean-Marc Roda, CIRAD
JM Roda is economist at Cirad (Unit Forest & Societies). He is seconded by CIRAD to UPM (INTROP). His research is on industrial economics, dynamics, strategies and agribusinesses patterns that shape the demand and the sustainability of forests and natural resources in tropical countries : forests industries and plantation commodities such as oil palm, rubber etc.
Paulus Tjakrawan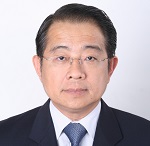 Paulus Tjakrawan, Indonesia Biofuels Producer Association
He graduated as an electronic engineer, and at the early career he handled the aircraft engineering and maintenance. He was managing the PT Indo Biofuels Energy which was one of the Palm Oil based Biodiesel producer pioneers in Indonesia since 2005 till 2012. At the end of the 2006, he was also one of the formation initiator of Indonesia Biofuels Producer Association and be the Secretary General then one of the Chairperson. Teamed up with other sectors, the Associations carried out an active role to promote Biofuel including Palm Oil based Biodiesel.
I.G.B. Ngurah Makertihartha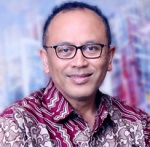 Dr. I.G.B. Ngurah Makertihartha, Bandung Institute of Technology
Dr. Makertihartha is a Researcher, Laboratory of Catalysis and Reaction Engineering, Bandung Institute of Technology (ITB), he is also an associate professor of chemical engineering, the head of Master Program of Chemical Engineering, head of Doctor Program of Chemical Engineering, and secretary of Center for Catalysis Engineering at the same university.

He graduated from Bandung Institute of Technology and earn his Ph.D from University of Ghent, Belgium majoring in chemical engineering.

He does some researches such as Process and catalyst design and development on biofuel production from palm oil/palm kernel oil, Catalysis in refinery and petrochemical industry and Reactor design in oleo chemical industries and biofuel production.
Djoko Siswanto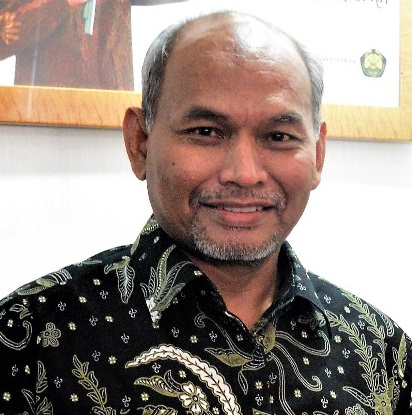 Dr. Djoko Siswanto, National Energy Committee/DEN
Djoko Siswanto was appointed as the Secretary General of National Energy Council in Juli 2019. He graduated from Petroleum Engineering, Bandung Technology Institute in 1990. He received his Master of Business Administration from Edinburgh Business School of Herriot Watt University UK (2001), Master of Business Administration in Specialist Oil and Gas Management, Center of Energy Petroleum Mineral law and Policy from Dundae University UK (2001), and Doctoral program in Petroleum Engineering from Bandung Institute of Technology, Indonesia.

Before he was appointed as the Secretary General of National Energy Council, Djoko Siswanto was a Director General of Oil and Gas in 2018-2019, Director of Oil and Gas upstream Development of Directorate General of Oil and Gas in 2015-2016, Director of Technical and Environment of Directorate of Oil and Gas in 2016-2017, Deputy of Procurement Control of SKK Migas in 2017 - March 2018.