Speakers Profile
Dr. James Fry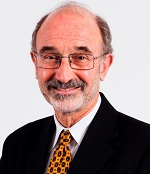 Dr. James Fry, LMC International Ltd
Dr Fry is the Chairman of LMC. He jointly founded LMC International in 1980, and is the company's Chairman. He continues to devote almost all his time to the company's research and consultancy activity and he is in overall charge of its work in commodity-based sectors.

LMC's headquarters are in Oxford, UK. LMC has three US offices, with the regional HQ in New York, as well as offices in Kuala Lumpur, Singapore, Hong Kong, Shanghai, Bangkok and Frankfurt, with a partner office in São Paulo, Brazil.

Dr Fry was educated at Oxford University, where he obtained an MA in Mathematics and a Doctorate in Economics.
Thomas Mielke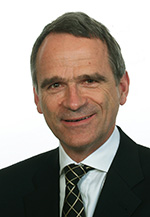 Thomas Mielke, ISTA Mielke GmbH (OIL WORLD)
Thomas Mielke is Executive Director of ISTA Mielke GmbH in Hamburg (Germany), OIL WORLD, a leading research organization that provides global supply, demand and price analyses, statistics and forecasts for all the major oilseeds, vegetable oils & animal fats and oilmeals as well as for biodiesel and other products with clients in 100 countries.
 
Two times a week a market report is also released in Mandarin. Thomas Mielke joined the OIL WORLD team in the mid-1970s, after studying economics. He is a member of the Programme Advisory Committee of the Malaysian Palm Oil Board. In 2014 Thomas Mielke received a Lifetime Excellent Award of the Malaysian industry in recognition of his contributions and commitments.

OIL WORLD was founded in 1958 and it is recognized worldwide for its independent, authoritative and unbiased information. The WEEKLY and daily FLASH reports can be obtained from the Internet at www.oilworld.de.
Dorab E Mistry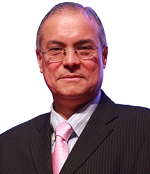 Dorab E Mistry, Godrej International Limited
Dorab Mistry was born in India in 1953 and graduated from Bombay University in Commerce in 1973. He qualified as a chartered accountant in 1976, having won the President's Gold Medal.
He started his career at GODREJ, one of India's leading industrial groups, in 1976. Since 1977 Dorab was based in London handling the vegetable oil buying and trading portfolio for GODREJ. The company's wide ranging interests in vegetable oil processing, animal feeds, oleo chemicals, alcohols, soaps, toiletries, foods and plantations gave him a unique perspective of the world vegetable oil scenario.

Since 1996, Dorab has been a regular speaker on vegetable oil Price Outlook and is regarded as a leading analyst of price behaviour. He also writes and speaks regularly on the Indian economic scene. Dorab has served as India''s representative on the managing committee of the International Association of Seed Crushers and was its Vice President from 2006 to 2008.

In June 2013, Dorab Mistry was appointed an Officer of the Most Excellent Order of the British Empire in Her Majesty Queen Elisabeth II Diamond Jubilee Birthday Honours List.

From April 2015, Dorab has re-located to Singapore.
Abdul Rasheed Janmohammed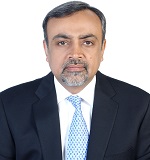 Abdul Rasheed Janmohammed, PEORA
Mr Abdul Rasheed Janmohammed is Chairman of Pakistan Edible Oil Refiners Association (PEORA). He is also the Chairman of Pakistan Shippers' Council of Federation of Pakistan Chambers of Commerce & Industry (FPCCI).

He is the Chief Executive Officer of Pakistan Edible Oil Conference (PEOC), Mapak Edible Oils (Pvt.) Limited (Edible Oil Refinery+Solvent Plant) (Joint Venture Project between Pakistan & Malaysia-Port Qasim), FWQ Enterprises (Pvt) Limited (Edible Oil Jetty + Edible Oil Storage Terminal) (Joint Venture Project between Pakistan & Malaysia-Port Qasim), Mapak Qasim Bulkers (Pvt.) Limited (Edible Oil Terminal) (Joint Venture Project between Pakistan & Malaysia-Port Qasim). He is also the Director of Dalda Foods (Pvt) Limited, Bulk Management (Pakistan) Pvt. Limited, Westbury (Private) Limited, Trading Enterprises (Pvt.) Limited, Shakoo (Private) Limited F&B Bulk Storage (Pvt.) Limited and Rotary Club, Karachi.

Mr. Janmohammed is member of managing committee of some organization such as Karachi Health Association (Kharadar General Hospital), Executive Committee of Federation of Pakistan Chambers of Commerce & Industry (FPCCI), Member Executive Committee of All Pakistan Solvent Extractors' Association (APSEA), Executive Committee of Rice Exporters Association of Pakistan (REAP) an active member of Rotary Club, Karachi as well.

He was the chairman of Association of Shippers' Councils of Bangladesh, India, Pakistan and Sri Lanka (ASCOBIPS) and was the President of Bin Qasim Association of Trade & Industry.

His study achievement is a master degree of law. He has been a speaker on various global seminars on Edible Oil in Malaysia, Indonesia, India, Dubai and Pakistan.
B.V. Mehta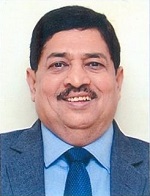 Dr. B.V. Mehta, Solvent Extractors' Association of India (SEA)
Dr. B.V. Mehta, who was born on 24 August 1949, holds a bachelor's degree in science, diploma in marketing management, master's degree and doctoral degree in law with his thesis on "Impact of WTO on Indian (Edible) Oilseed Sector and Safeguard Measures" in 2008.

Connecting with Indian vegetable oil industry for the last 4 decades, he has in-depth knowledge of Indian oilseed sector and vegetable oil industry and has presented papers at various national and international forums. He is also representing Indian Vegetable Oil Industry on number of committees set up by the Government of India.

Before being appointed to his current position as the executive director of the Solvent Extractor's Association of India (SEA), he had assumed a number of positions in several organizations of vegetable oils, which include the secretary general of International Association of Rice Bran Oil, Japan; director of International Association of Sunflower Oil, Ukraine; consultant to ITC, Geneva, (UN) for SITA Project in Africa; consultant to Solidaridad Asia for promoting sustainable Palm Oil; consultant to the Malaysian Palm Oil Board; and member of National Oilseed Board (NOVOD), Government of India (1984 – 2016).

He is on the panels of CNBC, ZEE Business & ET Now, as commodity analyst and regularly contributes his neutral views which are very well appreciated by the trade and Industry.
José Angel Olivero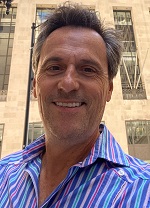 José Angel Olivero Garcia, Lípidos Santiga, S.A.
Mr Olivero received a Degree in Economics from the University of Seville in 1988 and a Degree in Food Business Management from Instituto Internacional San Telmo in 2015.

During the last 33 years, he has been involved in the Oilseeds, Oils & Fats business. He has been Sales Director in Lípidos Santiga, S.A., since April 1996, and, prior to that, from May 1989 until March 1996, he worked in the Sales department of Cargill España, S.A.

Mr Olivero has participated as panellist and speaker in many international events, like Price Outlook Conference, Palm Oil Trade Seminar-POTS, Andalusian Commodity Exchange, High Oleic Oils Congress, APK, Grepalma and Fedepalma.

He has attended many worldwide food and oils and fats events, like Fie, Anuga, Sial, Alimentaria, Gulfood, IFT, ISM, and has participated as an exhibitor in many of them.

He represents Lipsa in international Forums and in international and national associations, like Fediol, AFOEX (Spanish association of crushers and refiners), the Spanish Foundation on Sustainable Palm Oil and the RSPO.

Lipidos Santiga is a family owned company founded in 1969 that started processing oils and fats in 1973. The company owns two refineries in the area of Barcelona and in Huelva, with a combined annual processing capacity of over 1 million tons.

Lipsa processes palm, palm kernel, coconut, sunflower, rapeseed, soybean, and corn oils; palm, rapeseed and sunflower oils, both conventional and high oleic. Lipsa refines both physically and chemically, hydrogenates, interesterify and fractionate, and sells to the food, feed, oleochemical and biofuels sectors. Currently the company is exporting to over 40 different countries in 5 continents.

Lipsa is producing specialty fats to many different food sectors and is an active supplier of the petroleum and biodiesel sector in Europe.
Lipsa is a member of the RSPO since 2005 and certified SG and MB since 2010.
Orlando Rodriguez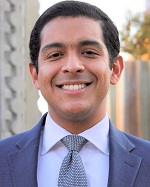 Orlando Rodriguez, Refinitiv
Orlando Rodriguez is a Market Analyst in the Refinitiv Agriculture Research team at the London Stock Exchange Group (LSEG). Orlando holds a bachelor's degree in Agricultural Engineering from Zamorano University and a master's degree in Agricultural Economics and Horticulture from Purdue University. Before joining LSEG, Orlando worked in the agricultural banking industry in Latin America and possesses research experience in the financial and economic farmers' decision-making process in the U.S. Orlando's work at LSEG focuses on the demand side analysis for the primary agricultural commodities and biofuels traded in the global market.
Jean-Marc Roda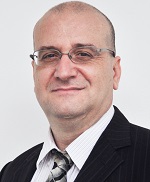 Jean-Marc Roda, Cirad
Jean-Marc Roda is the Regional Director for South East Asian Island Countries (Indonesia, Malaysia, the Philippines, Singapore, Timor Leste and Brunei) at Cirad, the French Centre for International Cooperation in Agricultural Research for Development.
He is an economist by training, and obtained his PhD in comparative dynamics of developing societies at Paris-Diderot University, France in 2005. He is also a civil forest officer specialised in forest industry from the French National School of Rural Engineering, Water Resources and Forestry (ENGREF). Jean-Marc also holds a Master Degree in Biology of Organisms and Populations and a Master Degree in Geography.
Dr Roda started his career in 1993, investigating the Indian timber industry for the French Institute of Pondicherry. He then worked in French and European forestry from 1995 to 1999, successively in forest consulting, as coordinator of a Technical and Vocational Education and Training facility for wood and procurement, and as the deputy director of a R&D station, developing biometric and quantitative models for the wood and biomass supply competitiveness of the pulp & paper sector.
Jean-Marc Roda came back to the tropics in 1999, working for Cirad in 25 countries of Africa, Latin America, Asia and the Pacific. He focused his research on the value chains, the industrial organisation, the sustainability and the geopolitics of oil palm industry, trade and plantations,  forests, biomass and biorefineries, and other plantation commodities. He spent six years working at the Forest Research Institute of Malaysia on the quantification of formal and informal markets. He then spent nine years at Universiti Putra Malaysia, where he developed a Team of Excellence focused on biomass valorisation, working on haze and peatland issues, bioenergy and bioeconomy, and on the analysis of agribusiness corporations strategies through their ownership structures.
Jean-Marc Roda is based in Jakarta (Indonesia) since 2021, and he coordinates Cirad collaborative R&D and training programs with various partners in the region.
Jean-Marc is the author and co-author of more than 75 research articles, books and book chapters. He edited the collective book "Sustainability of bio-jetfuel in Malaysia" in 2015 (CIRAD, Paris) and he recently co-authored the scientific article "Estimating greenhouse gas emissions from peat combustion in wildfires on Indonesian peatlands, and their uncertainty" with Rodriguez Vasquez Maria José et al, published by "Global Biogeochemical Cycles".
Nagaraj Meda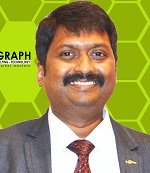 Nagaraj Meda, TransGraph Consulting
Nagaraj Meda is the Founder, Chairman and Managing Director of TransGraph Consulting. TransGraph Consulting is focused niche player in currencies and commodities and deliverables encompass research, price forecasting, risk management, value chain analysis, risk management software.
He is a Post–graduate in economics with specialization in International trade/finance from University of Hyderabad and has additional qualifications in the fields of technical analysis and portfolio management.
He also has hands on experience in the commodity futures markets as a portfolio manager in a commodity hedge fund initially and as a consultant presently.
Well recognized as an authority in the field of forecasting using technical analysis and has carved a new concept, "Mapping the market thought" to forecast the prices which is a combination of fundamental, technical and statistical analysis.
One of the pioneers in implementing risk management process, hedge models in physical commodities trading, sourcing and selling of commodities industries by introducing the concept of Value at Risk (VaR) through proprietary software TransRisk (www.transrisk.net). Worked in developing the hedge models to 60+ corporates spread across FMCG, manufacturing, trading / processing, automobile sectors.
Credited for the idea of bringing 'good things' of trading into 'sourcing' through innovative hedging models that suits manufacturing companies.
Presented 100+ papers at various international level conferences related to price forecasting, procurement and risk management.
Pietro Paganini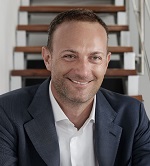 Prof. Pietro Paganini, John Cabot University of Rome
Pietro Paganini serves as Adjunct Professor in Business Administration at Fox School of Business at Temple University of Philadelphia, and at John Cabot University in Rome. He teaches in the areas of innovation and management.

He has previously held a Researcher and Visiting Lectureship at Karlstad University (Sweden) and served as Researcher at LUMSA University in Rome.

He holds a Doctorate in Communication and Complex Organizations, a Masters in Multimedia and Digital Arts, and a Bachelor's degree in Business Communication.

He is the Co-founder and Curiosity Officer at Competere – policies for sustainable development – a platform that enhances the public debate for a smarter and more prosperous future. Competere contributes to foster innovation and prosperity by understanding technology and developing the right policies (through research work, advocacy and communication campaigns for industries and government agencies).

He was the General Director of Fondazione Luigi Einaudi, the political think-tank after the first Italian President and internationally recognized economist Luigi Einaudi. He was the Founder of the Brussels based think-tank European Privacy Association and the Italian based think-tank Istituto Italiano per la Privacy. He is Board Member of BAIA - Network (Business Association Italy America).

Pietro is the author of "Allenarsi per il Futuro" (2015), and ''Next Privacy'' (2010). His first book "Innovation: from Theory to Territory: Paradigm and Strategies in the Information Society" was published in 2006.

He is a regular contributor to national and internationals newspapers and TV broadcasters, in which he continuously advocates in favor of an open society and innovation policies.

From 2004 to 2008 Pietro held the position of Vice President of the European Liberal Youth (LYMEC), the youth movement of the ALDE Party.

Pietro is a Montessori kid and a strong advocate for the Montessori education methodology.